Mercedes-Benz Ponton Fitted Luggage
from a 1959 Type 220S sedan
Jim Portteus / Linton, Indiana
---
---
This is the only photo my father has of his former 1959 Mercedes-Benz Type 220S sedan. It was taken in Baumholder, Germany where they lived at the time it was purchased. Note the tire chains.

My father enlisted my help to sell the fitted luggage that came with the car. Why he kept the luggage after selling the car, I do not know. It should fit other Ponton sedans, but I'm not sure. This set would not have fit the Ponton coupés and cabriolets. In overall good condition, there were four pieces:

Large trunks with inside trays (two pieces)
Medium size trunk (one piece)
Smaller "shoe" trunk (one piece)

They were a factory option and listed as "Four piece luggage set, corduroy" on the original purchase order for the car. He even still had the keys that came with it, and the locks still worked. The luggage set has been sold.

This set was manufactured by Karl Baisch Autokofferfabrik of Stuttgart - Bad Cannstatt, and purchased directly from Daimler-Benz and was delivered with the 220S in January 1959. Here are some other statistics from the Original Invoice:

Chassis No. 180010-N-8518822
Engine No. 180924-N-8513664
Body No. A 180010-8511075
Original Price 325.00 DM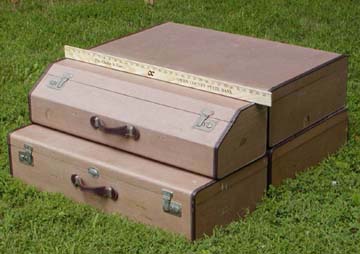 This photo shows them arranged as they would fit in the trunk.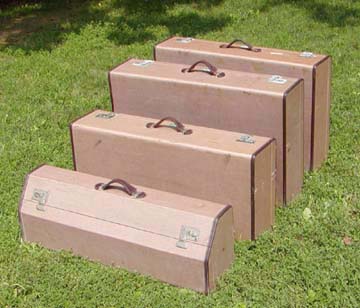 This one is of them all standing.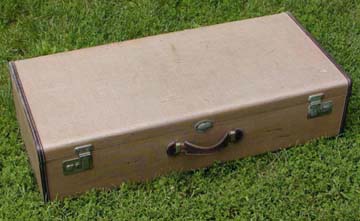 Close-up of the medium sized piece.

This one shows a stain that was on the bottom of one of the large trunks — the worst of the blemishes.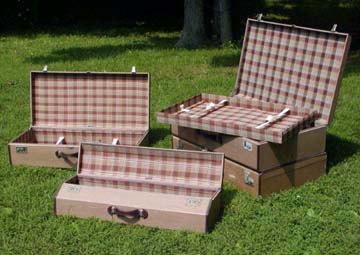 All of them, with three open.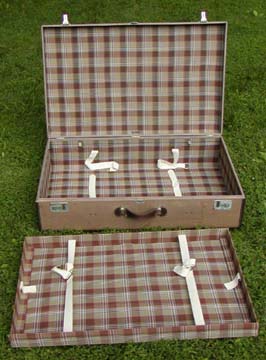 One of the large ones — each large piece was identical inside.

Close-up of one of the handles. You can also see some of the stains left behind from moving stickers that were once attached.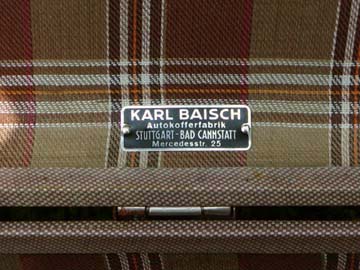 Close-up of the inner tag – found in all the pieces
---
Type 220S brochure showing fitted luggage
Photo uploaded September 16, 2014
---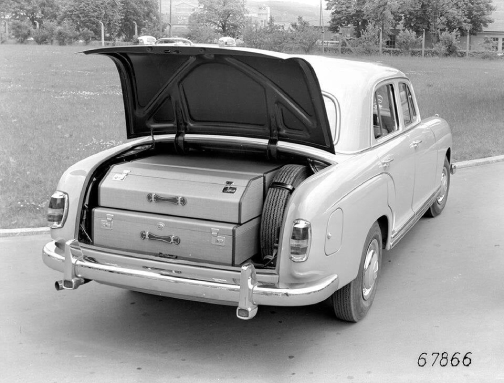 Type 220S sedan with fitted luggage
Photo uploaded March 23, 2021
---
Created: September 13, 2003 / Jeff Miller
Last Update: March 23, 2021
© www.mbzponton.org
---
Return to the Ponton Workshop page
Return to the Mercedes Ponton page
---