Replacing Mercedes-Benz Ponton Motor Mounts
Ray Ilich / September 4, 1996
Related page: Replacing Mercedes-Benz Ponton Motor Mounts
---
---
Are your motor mounts collapsed? If not, perhaps it doesn't need to be done.
If you're anxious to drive your car, wait until winter to do the motor mounts.
I'd did them in pairs, front and rear.
When you lift the engine, you lift either the front or the rear. I don't know of a way to lift the right or the left side of the engine.
---
Place a 2x6 between the oil pan and floor jack. For front mounts, the oil pan IS STRONG ENOUGH to use to lift the engine, but be sure the mounts are loose, so you're not lifting the whole car. I think the manual says to lift the transmission for the rear mounts.
For front mounts, I think the center bolt alone can be loosened to lift the engine, the two outer bolts hold the mount to the frame. But it's best to loosen as much as you can before lifting the engine, to minimize the "hang time."
For the rear mounts, I think you must loosen the two outer bolts before you can lift the engine. While the front and rear mounts are the same part number, their attaching hardware is different. At least it was on my parts car.
The manual shows different part numbers for right and left mounts, but my source (Miller's Mercedes) only sent one part number. Upon questioning, Mike said that was the only p/n available. I installed what I got without any trouble.
I think I attached the mounts to the engine brackets, and lowered the engine to the frame. I bolted down one side, then had to "wiggle" the engine to get the other side to line up.
---
Update / September 21, 2015
Be sure to use genuine Mercedes-Benz motor mounts!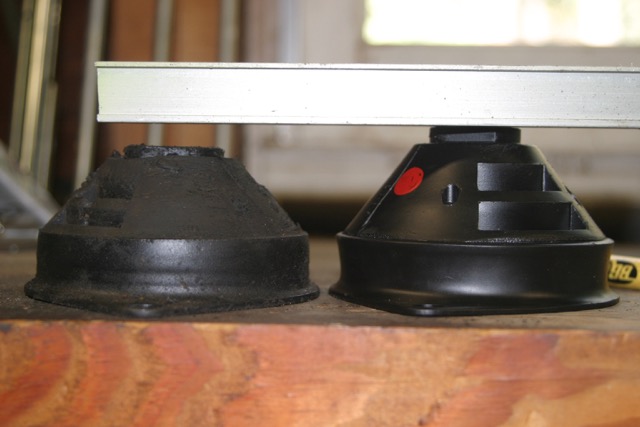 Photo 1. The aftermarket motor mount on the left had about 1,500 miles on it.
The mount on the right is a new Mercedes-Benz part.

Photo courtesy: O.L. (Chip) Hughes / September 21, 2015
---
© www.mbzponton.org
---
Return to the Ponton Workshop page
Return to the Mercedes Ponton page
---