Larry Hansen's Mercedes-Benz Automobiles
Larry Hansen / Penn Yan, New York
August 7, 1932 – June 3, 2018
"Who knows? The Shadow do, but he ain't been talkin' much lately."
1960 Type W121 190b sedan
1958 Type W198 II 300SL roadster
1964 Type W111 220b sedan
1967 Type W108 250S sedan
---
Except where noted (see 1999 SLK230 Kompressor), these photographs were taken by Larry Hansen, and are as old as the vehicles themselves. Larry says, "The photos of the 1958 300SL (July 1963 / Houghton College) and 1967 250S (June 1969 / Cortland) are color-correct from the original diapositives (no negatives). On the 1960 190b (May 1960 / Niagara Falls), the film was probably old or had been overheated."
Photo 1a. 1960 Mercedes-Benz Type 190b sedan / Niagara Falls / Ontario, Canada / May 1960
Serial Number (body number): 121 90 10 007 057

Pondering the fate of his various Mercedes-Benz automobiles, Larry said, "The 300SL probably survived, but the other three would just be lumps of junk. No proof – just opinion. I never would have discovered Mercedes-Benz except for Uncle Sam (US Army), who shipped me to Stuttgart-Bad Cannstatt in 1956, less than a mile from the factory, and (Gottlieb) Daimler's home. Decided then that I would own a Benz. The rest is history. I want to get back to Stuttgart to see the museum."

Aged 28 years in 1960, Larry bought himself a 1960 190b sedan after returning home from Germany. At that time, a Mercedes-Benz in Yates County (New York) was a rare sight. They were being sold through Studebaker dealerships. "My 190b was Yates County's second-ever Mercedes-Benz. The first was a 1956 220a Ponton sedan owned by Dan Baker, who operated a men's clothing store in Penn Yan. My 1960 190b was spoken of as being a fine example of a Studebaker Lark as had ever been seen, especially the paint job (that way Daimler-Benz gets credit for doing something right)."

In July 2002, Larry was driving a black Mazda Miata, and traded it on a 1999 Mercedes-Benz SLK230 roadster to enjoy during the spring, summer and fall of the year in the western Finger Lakes region of New York state.
Photo 1b. 1960 Mercedes-Benz Type 190b sedan with the west branch of Keuka Lake in the background
This hand-colored photocopy of the 1960 190b shows how it was later fitted with Lucas driving lamps, and Type 220S wheel rings; adapted to the wheels by removing the ring clips, and attaching them to the wheels by wires. "I kept the wheel rings and used them again later on my W111 series 220b. The Lucas lamps were removed by the dealer, and the holes in the body were filled. Saw the car years later at Elmira College. It was owned by a professor."
---
Photo 2a. 1958 Mercedes-Benz Type 300SL roadster / Bluff Point, Keuka Lake / June 1963
In 1963, Larry traded the 190b Ponton on a 1958 300SL roadster. Some typical comments he received included, "Where'd ya git that car, it has to be the best Corvette I've seen yet!" A garage mechanic had it up on a lift and said, "Those rear wheels hang kinda funny. Hey, the rear axle's broke in two!" The same could be said of other vehicles with independent rear suspension. It was an odd thing to see in those days – when domestic cars were running with fixed rear axles attached to leaf springs.
Photo 2b. 1958 Mercedes-Benz Type 300SL roadster (cabriolet roof)
Engine Number: 198.980-75-00668 (unfortunately, the Chassis Number was lost to history)
Photo: July 1963 / Houghton College
He purchased the car January 5, 1963 at Emmick Motor Company of Montour Falls, NY (just south of Watkins Glen) for $5,850. That was the equivalent of $45,500 in 2015 money. Believe it or not, in 1963 it was hard to find one that hadn't been abused. There were several to choose from – one was at Monroe Auto Sales (55 Monroe Ave. Rochester, NY – an authorized Mercedes-Benz dealer) and another was at a Buick dealer in Rochester.
Photo 2c. Penn Yan high school football field / December 1963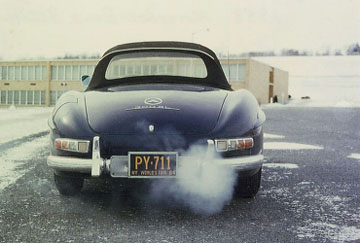 Photo 2d. December 1963 / Penn Yan elementary school – where Larry taught sixth grade
The cabriolet top had a slit in it, so Larry had it patched at Bardeen's Upholstery Shop (534 Liberty Street [Rte. 14A]) in Penn Yan. The owner of the shop told him that he had previously replaced the entire roof. The car was originally painted white, and had blue leather interior. It had a Becker radio – the tuner was in the dash, and the rest of the hardware (power supply) was mounted in the trunk for lack of space up front. It didn't work, but Larry didn't mind – he only had the car for a year. In 1964 he was informed that a family man needed a sedan, not a sports car. So, it was traded on a 220b sedan (W111) at a difference of $700 ($5,300 in 2015 money).

As of 2015, Bardeen's Upholstery Shop was still operating (under different ownership) and Larry had his 1999 SLK230 headliner repaired there that summer. If anyone knows the fate of this 300SL roadster (with engine number – 198.980-75-00668) please contact the editor.
---
Photo 3a. 1964 Mercedes-Benz Type 220b sedan / Seneca Lake / April 1965

The 220b was a dealership demonstrator with 27,000 miles on the clock. "The first photo of the 1964 220b was taken on Ektachrome, and it would not produce the original Graphite Gray because of the film being outdated. Instead, I got green. The addition of the wheel rings made the 220b look like a 220Sb – on which rings were standard."
Photo 3b. This photo shows the true Graphite Gray / 1964 220b at Penn Yan elementary school / 1964
Note the dealer's sticker on the trunk lid – Frank D. Robinson / Binghamton, NY. In 1964, this agent sold DKW (Auto Union / Germany), Studebaker, and Mercedes-Benz. The company (at 83-93 Hawley Street) had kept apace with the automotive field in Binghamton since 1913, and began selling and servicing Mercedes-Benz in 1958, the same year the last Packard was sold.
Photo 3c. 1964 220b / Corner of Shepard Street and North Avenue / Penn Yan, NY / March 1965
"It had only the barest essentials. Cloth seats, no radio, no nothing! What a great auto! This car performed the family task very well. Probably would have kept the car except that the shift lever was at the steering column in a very un-sports-car-like position. That dilemma was solved for me by the advent of the W108 250S with the four-on-the-floor. The dealer and I agreed to a difference of $1,900 ($13,500 in 2015's buckaroos)."
---
Photo 4a. 1967 Mercedes-Benz Type 250S sedan / Cortland, New York / June 1969
"I ordered the 250S with fulfillment in six months. It was a bare-bones car with the only option being red tex-tan (MB-Tex) covered seats. Cost of the upholstery upgrade was $50. Standard seats were cloth or fabric. This car had no power steering, no automatic transmission, no air conditioning, no power windows, no radio, no leather seats. A dealer's nightmare! The salesman used to run and hide when he saw me coming. My 250S was $6,000 ($42,800 in 2015). There was a black 250S on the showroom floor with every option for $12,000 ($85,600 in 2015). He let it go for $10,000 (would be $71,300 in 2015)."
Photo 4b. 1967 Mercedes-Benz Type 250S sedan / Holley, New York / May 1970
Photo 4c. Dashboard of the 1967 250S in the home driveway / summer 1976
Photo 4d. Rear view / camping near Cortland, NY / September 1972
Referring to a period advertisement that predicted a 250S was more likely to end up in a museum than a junkyard, Larry quipped, "Mine made it to a junkyard after a 22 year struggle." Larry still uses the red MB-Tex front and back seats from the 250S, which were mounted on wooded frames. Showing little signs of use, they are quite comfortable to sit on. Larry is still a keen Mercedes-Benz enthusiast, and an active member of the Mercedes-Benz Club of America – Finger Lakes section.
---
Photo 5a. 1999 Mercedes-Benz SLK230 Kompressor
March 8, 2003 / Mendon Ponds Park (Monroe County, NY)
Parking lot on the east shore of Hundred Acre Pond (off Douglas Road) / Photo: Jeff Miller
Larry purchased this 1999 R170 SLK230 roadster in February 2003 with 15,000 miles on the clock at a cost of $25,000. He said that DB548 "Firemist Red Metallic" paint was (originally) a $600 extra-cost option 1. The SLK features an automatic folding steel roof that disappears into the trunk. Under the hood is a four-cylinder, 2.3 liter (2295 cc), 193 bhp supercharged engine.
Photo 5b. August 24, 2003 / Lakeview Cemetery / Penn Yan, NY / Photo: Larry Hansen
---
Update / April 26, 2015
Photo 5c. Larry with his SLK230 / April 26, 2015
After an MBCA Finger Lakes section event / Photo: Jeff Miller (iPhone 6)
---
Update / April 22, 2018
Photo 5d. Larry with his SLK230 / April 22, 2018
After an MBCA Finger Lakes section event / Photo: Jeff Miller (iPhone 7)
Larry died June 3, 2018 at age 85. His knowledge of Mercedes-Benz history, model car collecting, friendship, and sense of humor will be missed.
---
Update / October 17, 2018
Photo 6a. The supercharged SLK roadster being serviced and detailed / October26, 2018
Photo: Jeff Miller (iPhone 7)
October 17, 2018: With the odometer reading 59,505 miles (average 3,131 miles/year) Jeff Miller and a partner liberated the SLK from Larry's estate.
---
Footnotes

1 The 1999 SLK brochure (MC-98-901-125) does not indicate that Firemist Metallic paint was an extra cost option.
---
Created: July 27, 2002 / Jeff Miller
Last Update: November 11, 2018
© www.mbzponton.org
---
Return to the Type 190 Photo Gallery
Return to the Ponton Photo Gallery
---