Fouad Ghandour's Mercedes-Benz Pontons
---
---
Greetings everyone,

I am particularly interested in Mercedes-Benz Pontons. At this time, I have two – a black 1958 Type 190D with a Webasto sliding sunroof, and a red 1961 Type 190b. I have specialized in selling both new and used Mercedes-Benz spare parts since 1970.

Enjoy the photos,

Fouad Ghandour
Ghandour Establishment for Spare Automobile Parts
Amman, Jordan
hiskel67@gmail.com
October 10, 2014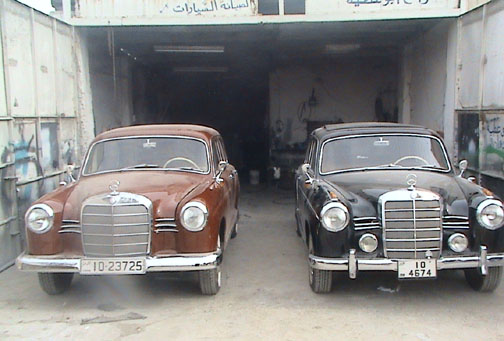 1961 190b (left), and 1958 190D with Webasto sliding sunroof. I am the second owner of the 190b.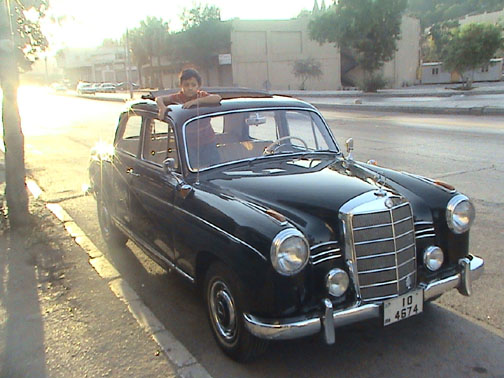 1958 190D with Webasto sliding sunroof.
Note the fender spear running lights (with integrated turn signals). These were typically only found on six-cylinder Ponton models, but there are a surprising number of four-cylinder Pontons with them too. They were installed at dealerships for customers (per special request) after the cars left the factory.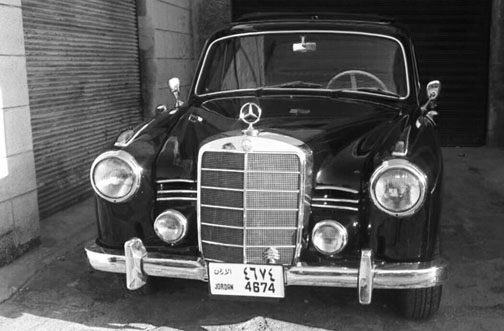 Notice the ivory colored steering wheel.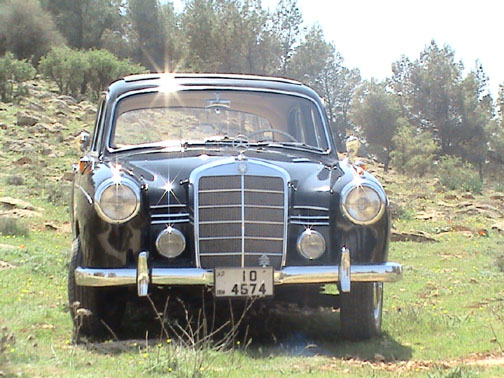 The interior of the 190D is very clean, and everything is original.
---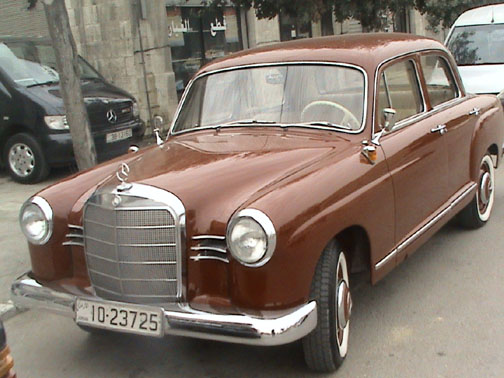 1961 Mercedes-Benz W121 190b Ponton sedan with original engine. Note the Mercedes-Benz W638 Vito in the background.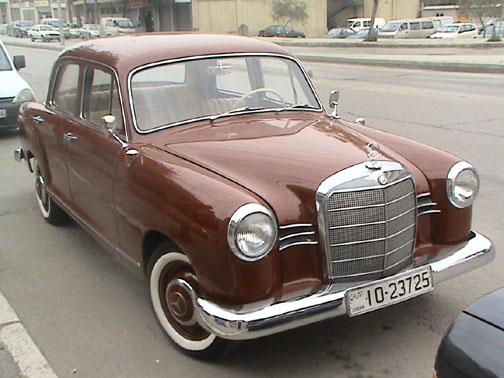 The wide, white wall tires look good!
The original owner bought the car in Kuwait in 1961, and the car retains the 15" wheels to this day.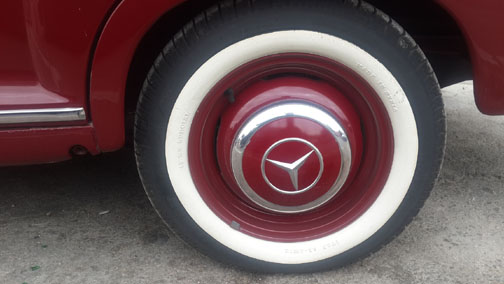 Standard wheel size for all Mercedes-Benz Pontons is 13", but occasionally, we see 15".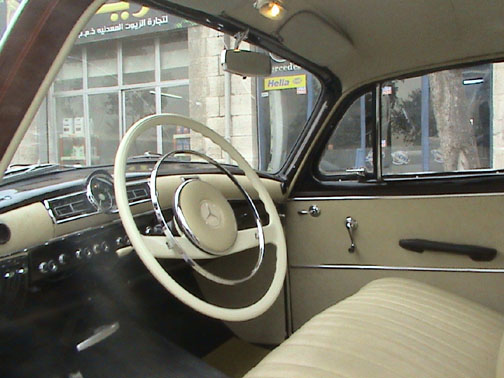 Ivory colored steering wheel, and super clean interior.
No radio. The Bakelite dashboard shines like new. There appears to be a W124 Mercedes-Benz ahead of the Ponton.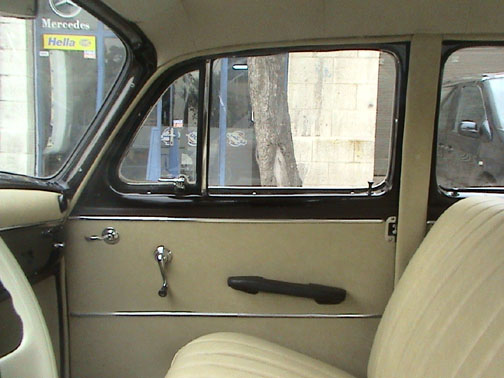 The four-cylinder Pontons had a simple, yet comfortable interior.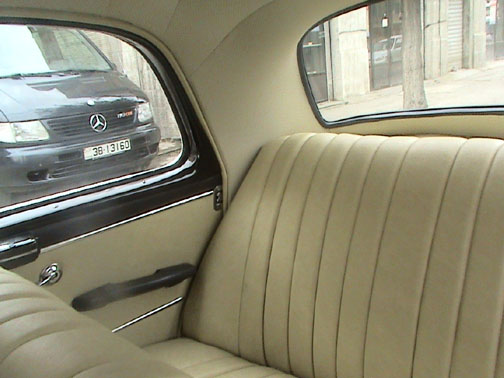 Nice upholstery througout the car. Here, the W638 Vito peaks through the rear window!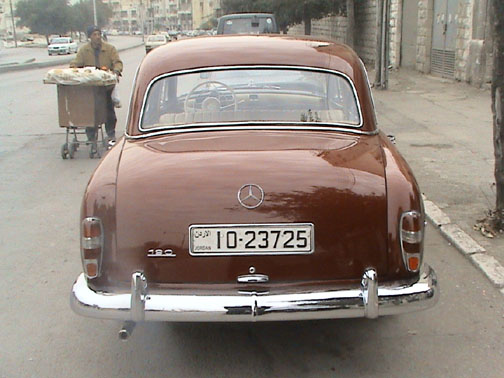 Beautiful chrome all the way around. The cars are in great condition.
---
Update / March 27, 2015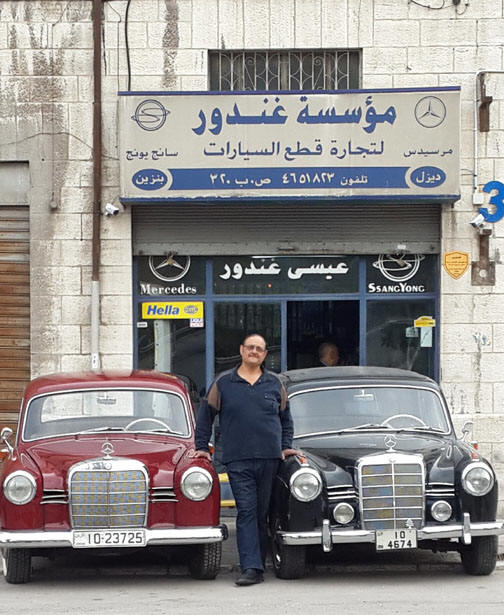 1961 190b (left), and 1958 190D with Webasto sliding sunroof.
Photo taken week of March 16, 2015 – uploaded March 27, 2015
---
These are the original paper catalouges we used in the '60s and '70s for our spare parts sales.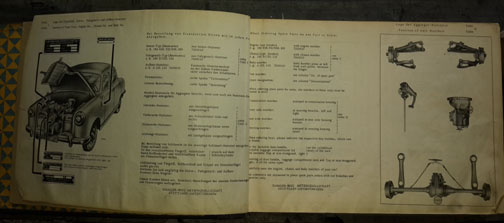 I have catalouges for various Mercedes-Benz models including Ponton, Fintail (W110, W111), and W108, W109, W116.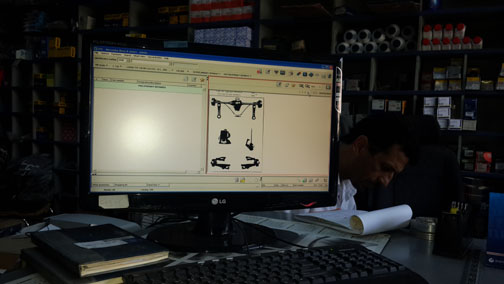 Today we use the Mercedes-Benz Electronic Parts Catalogue (EPC) computer program.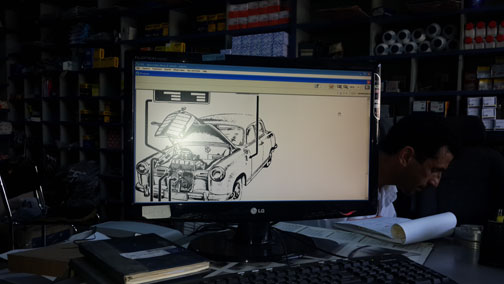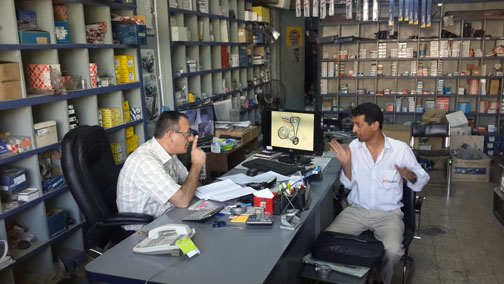 Please let us know if you need any parts for your Mercedes-Benz!
---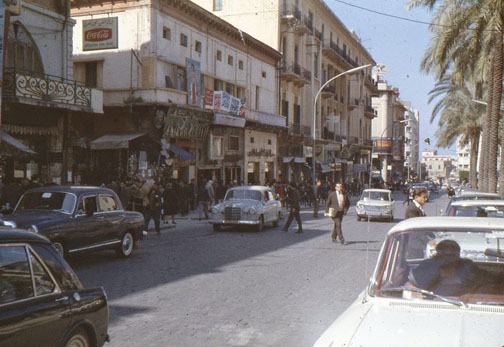 Beirut street scene with two Mercedes-Benz Ponton sedans, and a Fiat 1300 about to run down a pedestrian
Photo uploaded: December 19, 2014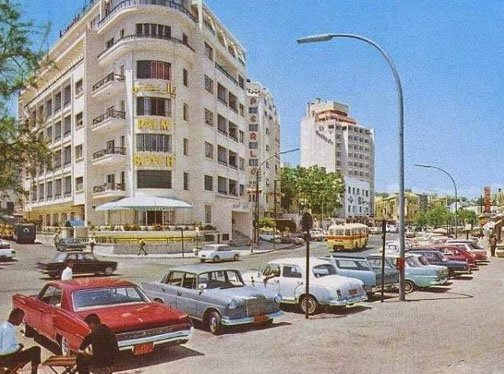 Beirut street scene
Photo uploaded: December 19, 2014
The 1965 Pontiac Catalina seems out of place, but back in the '60s, and until the late '80s or early '90s taxi drivers owning American cars were considered better than those owning German cars because the U.S. models were usually larger, and had more options! The ultimate taxi driver was the one owning a Chevrolet Caprice!

-Ramzi Saba / December 20, 2014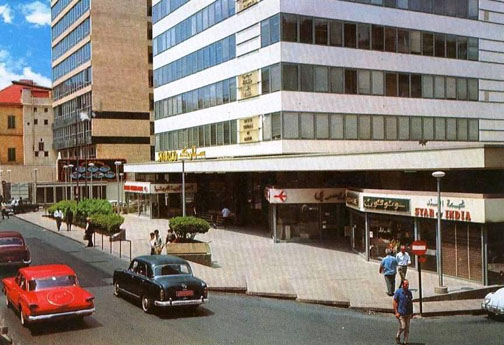 Beirut street scene with Mercedes-Benz Ponton and 1960-1962 Chrysler Valiant (U.S.)
Photo uploaded: December 19, 2014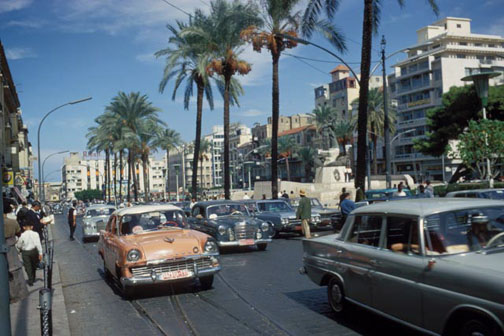 Beirut, Lebanon / Various Mercedes-Benz, and a salmon color 1961-62 Holden EK (Australia)
1966 Oldsmobile Cutlass in the background
Photo uploaded: December 19, 2014

Holden (General Motors / Australia) exported cars to various countries at different times including the Middle East - badged as Chevrolet overseas.

Amman, Jordan / 1963
Photo uploaded: December 19, 2014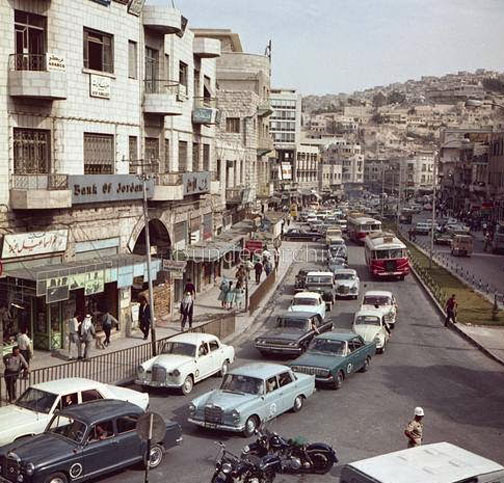 Amman, Jordan / 1969
Photo uploaded: December 19, 2014


---
Created: October 10, 2014 / Jeff Miller
© www.mbzponton.org
---
Return to the Type 190 Photo Gallery
Return to the Main Photo Gallery
---