English Roadster Bicycles and More
---
---
---
1968 Hercules 3-Speed English Roadster
"Roland"
Made in Nottingham, England
---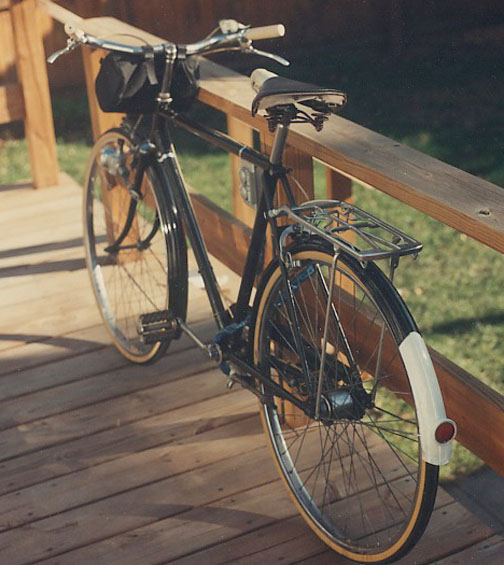 Photo 1. 1968 Hercules roadster - restored condition - December 1988
21" frame with 26" wheels
Camera: Pentax 6x7
I favor this style of bicycle more than any other, primarily because of its tough, workmanlike appearance. At one time, I knew them collectively as "English Racers" but that may have been a misnomer, and had no basis in historical fact. It was probably just a convenient way to categorize all similar looking touring bikes produced in England from about the middle of the 20th century, up through about 1970 – give or take 10 years. Genuine English "racing" bikes (reference the Raleigh "Clubman") may be distinguished by the ram's horn (wrap-around) handlebars and lack of mud guards (fenders) to name but two features. Anyway, the roadster, or touring style bikes such as this 1968 Hercules were certainly, if nothing else, a familiar form of dependable, human-powered transportation for many years around the world.

Sometime around 1985, I saw this 1968 Hercules 3-speed roadster advertised in a local newspaper. The previous owner was a retired gent who took the time to license it through his town hall. The license sticker was still affixed to the rear fender when I got it. Initially, after purchasing it, I gave it a set of new John Bull rubber brake shoes, gum-wall tires, tire tubes, a lube job, a touch-up paint job, a generator head lamp (from my former c. 1974 Royce-Union 10-speed), and a Pletscher (Switzerland) "Modell C" luggage rack with a spring loaded parcel holder. The results of the refurbishment can be seen in the photo. It had 26" wheels, and a 21" frame, which was a bit small for me, but I still enjoyed riding it around the neighborhood (to the local pub) for a few years. To determine the frame size, I measured the seat tube length from the center of the bottom bracket to the middle of the top tube.

I am still the "custodian" of this bike, but it needs to be detailed, and tuned up again. The bike was 17 years old when I bought it back in 1985, and has since aged another 27 years (as of 2012). Note that the luggage rack design was still available in 2006 but is now a product of China, rather than Switzerland.
---
1950 Raleigh 3-Speed DL-1 English Roadster
"Sir Walter"
Made in Nottingham, England
More recently (September 19-21, 2006) I visited Philadelphia, Pennsylvania and noticed quite a few old bikes being ridden all over town. At one point, I asked a young lady who was locking her vintage bicycle to a municipal hitching post if she might know why there were so many old bicycles on the streets. She explained there was a shop on 9th street called, "Via" that handled sales and service of the old relics. Most of the bikes on the streets of Philadelphia were not as old as my 1950 Raleigh roadster, but rather, probably dated from 1965-1980, which was old enough to grab my attention. I was inclined to visit Via before leaving Philadelphia, but unfortunately, never made it until September 2011.
---
Photo 3. 1950 Raleigh roadster - original condition - December 2, 2006
A "Tourist Model 2" a.k.a. "DL-1"
24" frame with 28" wheels
Camera: Nikon Coolpix 990
---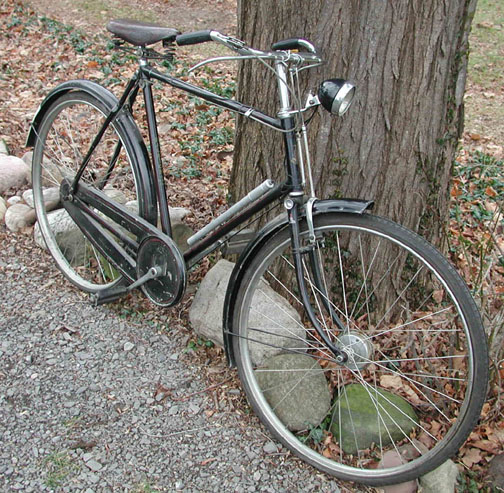 Photo 4. The day it was rescued
---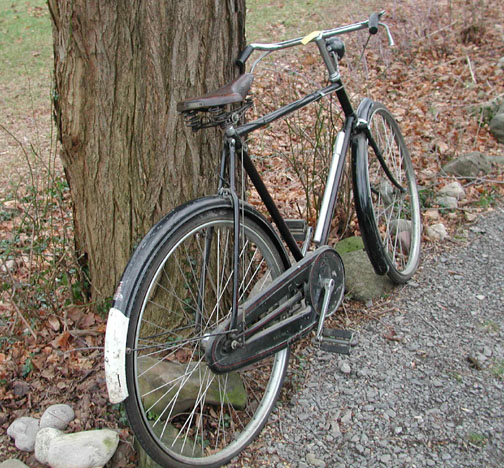 Photo 5. Flat tires and missing the reflector
This photo shows the 1950 Raleigh roadster (serial number: AV 28223) as it appeared when I brought it home on Saturday December 2, 2006. Complete with two flat tires, and the rear reflector and rear Dynohub tail light lens both missing. Otherwise, it looked intact and seemed to be fitted with all OEM parts.
Photo 6. Original Brooks model B73 leather saddle
It features a full chain guard, an aluminum air pump stamped, "MADE IN ENGLAND", a Brooks "GENTS MODEL B73" leather saddle, 3-speed (Sturmey-Archer model "AW") rear hub gears, roller-lever "rod" brakes, and a 6 volt, 2 or 3 watt * Sturmey-Archer (model GH6) Dynohub AC generator.

* The Dynohub output level of 2 watts contradicts much of the information available on the internet, which suggests it is 3 watts. According to The Story of the Raleigh Cycle (authored by Gregory Houston Bowden / published in 1975 by W. H. Allen & Co. Ltd.) "in 1946 Raleigh incorporated a number of new features. Sturmey-Archer produced a new type of three and four speed hub with a dynamo built into it. The new hub and the old-type front-wheel dyno-hub had an electrical output of 2 watts as compared to the pre-War 1¼ watts."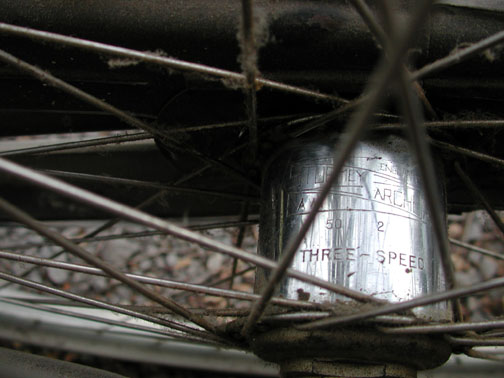 Photo 7. The three speed AW hub was made in February 1950
The rear hub is stamped with "50", "2", and "AW", which designates the year (1950) and month (February) of manufacture, as well as the model (AW) of the hub itself. The bike did not have a kickstand or saddle bag.

I discovered the bike on Thursday November 30, 2006, in an antique shop in Rochester. I was waiting for my car (1982 Mercedes-Benz 240D) to be repaired, and rather than sit in the waiting room for three hours, decided to enjoy the unusually warm weather (65°) and walk around the urban landscape. After pondering the bike for a while, and also talking to the seller directly on the phone, I walked over to Towner's Bike Shop and asked a few questions regarding the availability of parts, its value, and so forth. What they told me was not very encouraging, but that night when I got home I continued to do more research on the internet, especially regarding its value, because I did not think it was worth what he was asking. It was marked $495, which was way out of line, but fortunately, there was a "50% off" sale that brought the price down to a more reasonable $250. When I talked to him on the phone, he said he would take $225. I tried to get him to take my 1968 Hercules in trade, but he was not interested. I also went to a bicycle repair shop near my home and got some suggestions on where to find the missing bits, as well as some sage advice on evaluating its worth. Basically, it is worth the price if you want it bad enough!

The next day, Friday, I went back to the antique shop to scrutinize it again, but this time, armed with a bit more information on what to look out for. I definitely liked what I saw, but figured I did not need another specialty bike, especially for that price. It felt good to have finally reached a decision! But later that night, I was e-mailing a bike shop in Toronto (Bicycle Specialties), and was referred to a website in England (The Old Bicycle Company Showroom) so that I could make some comparisons. After seeing the prices (with the currency exchange rate factored in) and condition of the bikes in England, I decided the bike I found was not such a bad deal after all. So, wearing my rose tinted spectacles, I brought it home with me on Saturday December 2, 2006.

Initially, the tires were flat, but I soon discovered they held air, so on Sunday December 3, 2006, I took it for its maiden voyage. The skies were dark and overcast, the roads were dry, and the temperature was at the freezing mark. For the first few minutes, I had some difficulty controlling the handle bars because they are narrow, and positioned very close to the saddle, thus making for a more upright, and unfamiliar riding position than what I was accustomed to. After a few stumbling starts, I managed to head off to a nearby trail. The gears shifted and performed well, and there were no untoward noises coming from the chain or anywhere else. The free-wheel clicking of the rear hub sounded good to my layman's ears. Not too dull (a sign of dried-up, or too thick an oil) and not too bright (a sign that too light an oil had been used). The wheels spun true, but the performance of the rod brakes seemed a bit antiquated – making it difficult to stop, compared to modern bikes. The Brooks "gents model B73" leather saddle was not too comfortable at first, but it scored massive points for adding to the overall retro feel and appearance. In general terms, I had purchased an old gent's bike, in good condition.

When I cleaned and polished the fenders and frame, the white rag picked up a lot of brown grime that had settled onto the paint. I then used saddle soap and mink oil to rejuvenate the leather Brooks saddle. It came out real well and the mink oil has a nice smell. I then learned about a product made by Brooks called, Proofide, which is designed specifically for cleaning these leather saddles. I ordered a kit that included the Proofide, a cleaning rag and a spanner (wrench) to adjust the tension of the leather seat. The Brooks company is still in business today, but a good leather saddle is not cheap. I used Kiwi brand black shoe polish to spiff up the tires a bit, as they were browning around the edges, from lack of use, more than anything else. I applied the shoe polish with a rag and wiped down the tires afterwards. This will have to suffice, until I order new tires.
---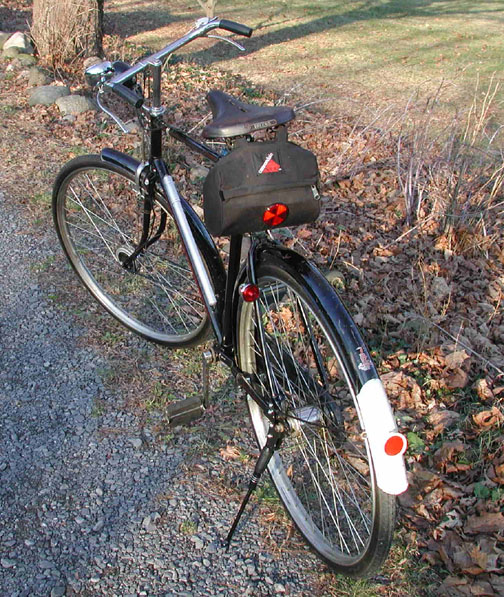 Photo 8. 1950 Raleigh roadster - renovated condition - December 16, 2006
Camera: Nikon Coolpix 990
This photo shows the new items since the previous photo was taken, a fortnight ago. Notice the rear reflector. I sourced this from a bike shop on the west coast. It was in good condition, but the reflector housing (escutcheon) should be made of black rubberized material to be period correct. I sourced one from England, but still need to install it. Additional appointments: adjustable kickstand (modern), front and rear Fibrax (OEM) brake shoes, saddle bag (Cannondale, c. 1985), a chrome bell mounted on the handlebar, and the rear Dynohub light (c. 1960-1970) I also used black shoe polish (Kiwi brand) on the tires. From what I understand, the 28" tires were only ever supplied in black. Smaller tires were also offered with gum wall sides. The Cannondale saddle bag dates from the mid 1980s and can be crammed with all sorts of tools and extra bits. When the saddle bag was new, I used it on the handlebars of the 1968 Hercules. In any event, the bike cleaned up very well, with a wonderful patina, commensurate with its advanced years.

With the bike having been stored in the stable for a few days, my initial impressions were that it was a rare period survivor with a certain amount of panache and road presence, but somewhat less forgiving than modern bikes. That is to say, the 24" frame and the 28" x 1 ½" (635 mm) tires make it one of the tallest bicycles I have ridden, thus leaving very little room for "operator error" when coming to a standing stop, or simply standing astride the bike. The rod brakes leave something to be desired as well. Stops must be planned well in advance, or else risk embarrassing oneself, or crashing into the scenery (one would imagine). Obversely, by virtue of its tall stature and road manners, which demand the cyclist be skillful and focused, this mid-20th century British roadster places one into a class virtually all by themselves, both on converted canal and railroad bed trails, and out on the open road. Note to self: Some additional vintage accessories for future rides may include leather riding shoes, a tweed sport coat, and a pipe to clench in my teeth whilst riding to the pub for a spot of grub.
---
Facts and Features of the 1950 Raleigh Roadster
Serial Number "AV 28223" is engraved on left side of frame just below seat post
Frame size is 24 inches. To determine frame size, I measured the seat tube length from the center of the bottom bracket to the middle of the top tube.
Black paint with red and gold pin stripes. Scuffed and scratched here and there. Gold pinstripe nearly worn off.
Chrome and brightwork in good condition with no pitting or rust
Full chain guard
Sturmey-Archer 3-speed hub gears (model AW), cable-controlled
Rear hub is stamped with "50" and "2" to indicate year and month of manufacture
Raleigh rubber foot pedals
Fibrax Type 70 (OEM) rubber brake shoes. Appear to be original
Sturmey-Archer 6 volt, 3 watt Dynohub AC generator (model GH6)
Head lamp (powered by Dynohub)
Head lamp bulb. 6V, 2.4 watt (0.4A) screw base
Tail lamp (powered by Dynohub). The lens was missing
Tail lamp bulb. 6V, 0.6 watt (0.1A) screw base
Rear fender reflector was missing
Brooks leather saddle ("Gents Model B73")
28" x 1 ½" (British F.10) rims. Stamped with: "Dunlop 28" x 1 ½."
Air pump, aluminum, frame mount, stamped: "MADE IN ENGLAND", Made by Apex, Compressed length = 15"-16"
Tire size: 28" x 1 ½" (635 mm) (ISO 635) (may also find listed as: F10, F25, 700 B)
Maximum tire pressure: 50 p.s.i.
Schraeder metal valve stem dust caps. Features a key (groove in the cap) to remove the core from the valve
Rod brakes (all metal linkages, no cables)
Grease zerk, accessible from the left side of the bike where the foot pedal shaft goes into the frame. It should be lubricated with medium weight oil. A favorite brand in the bike trade is "Phil Wood Tenacious Oil." See References (Tools).
This bike uses British Standard Cycle (BSC) and Whitworth (WW) threads and hardware. Also known as British Standard Whitworth (BSW). Some metric spanners (wrenches) will fit the nuts, as will some AF spanners. AF means, "Across the Flats" because that is how they are measured. A few of the threads are Whitworth, but they are mostly British Standard Cycle thread (BSC). The BSC was a standard used on British bicycles and motorcycles. It uses a thread angle of 60° compared to the Whitworth 55° and very fine thread pitches. The correct spanners will be marked BSW or WW. The Whitworth system became extinct when Britain adopted the metric system in the 1960s.
---
GH6 Dynohub Head Lamp and Tail Lamp Bulbs
One of the curious features of this bicycle is the Sturmey-Archer Dynohub. This one happens to be a model GH6. It is a 6 volt AC electric dynamo (generator) located in the front wheel hub used to power the head and tail lamps. I verified the Dynohub was indeed functional by hooking a meter to the output terminals of the front hub and spinning the wheel by hand. However, the bulbs were intermittent. Upon further investigation, I determined that one of the lug crimps inside the head lamp assembly was loose and causing the problem. Specifically (for reference) the 6 volts was not getting to the base of the head lamp bulb socket. I also found that when either the front or rear bulb is removed from the circuit, the other bulb does not light. Both bulbs must be working to complete the circuit. This contradicts some web page I read that suggested that if one bulb blows, the life of the remaining bulb will be shortened due to the higher voltage. Maybe that was for a later Dynohub model or circuit configuration.

Also, the generator circuit shorted whenever the chrome bezel was placed on the head lamp assembly. I discovered, after considerable time spent trying to figure it out, the concave head lamp reflector was touching the hot terminal of the switch inside the assembly. So I used electrical tape to prevent the reflector from touching that terminal. When I opened the head lamp up the first time, some old electrical tape fell out. It might have been used for the same reason.

I have found documentation on the internet that suggests the GH6 Dynohub puts out 3 watts of power. That is not much, and the bulbs for the headlamp and tail lamp need to be chosen carefully so as not to go over this limit. The challenge begins when you realize that modern bulbs are not readily available in the original specification sizes. Let me start by posting the original values as found on the piece of paper glued to the back of the concave headlamp reflector. The reflector is the part the bulb pokes through and focuses the headlight beam. The original sticker on back side of head lamp reflector says:

Bulbs
Head 6V .25A
Tail 6V .04A

The .04A is not a typographical error. That is how it appears, very clearly printed, on the sticker. The interesting thing was that the bulbs I found in the sockets correspond exactly to these values. Here are the values of the bulbs I found in the bike when I got it:

Head lamp bulb (screw base) data stamped on base:
"CRY5 ENGLAND 6V 0.25"

Tail lamp bulb (screw base) data stamped on base:
"CRY8 ENGLAND 6V .04"

Thus far, the paper sticker in the headlamp assembly and the bulbs were a perfect match, but they were not working. The tail lamp bulb glass was broken, so that was obvious, and the headlamp had a loose connection, which took more time to diagnose.

The following data and narrative are the result of a continuing search for a source of modern replacements for the head lamp and tail lamp bulbs.

Bicycle Specialties in Toronto said replacement bulbs should be:
Head lamp: 6V 0.2 A (1.2W) (screw base)
Tail lamp: 6V 0.1 A (0.6W) (screw base)

A trusted European automotive lighting specialist and bicycle enthusiast said the replacement bulbs should be:
Head lamp: 6V 0.4A (2.4W) (screw base)
Tail lamp: 6V 0.1A (0.6W) (screw base)

Harris Cyclery sells the correct style glass bulbs with what seems to be the values that are generally considered correct.
Head lamp: 6V 0.4A (2.4W) (screw base)
Tail lamp: 6V 0.1A (0.6W) (screw base)

The generally accepted tail lamp values work fine. However, the head lamp bulb does not produce much light at all. It is nearly impossible for the cyclist to see anything on a dark country road with the 6V 2.4W head lamp.

I tried using a standard Type 40 lamp (bulb), which is 6.3V 0.25A (1.5W) (screw base) and it produced about 300% more light than the 6V 0.4A (2.4W) (screw base) bulb. This increased light is still barely enough to see what is in front of the bike when traveling down a dark country road, but so far, the Type 40 bulb is the brightest one I have tried. They are readily available at antique radio specialty stores and are commonly sold in boxes of 10 each.

Reflectalite, Ltd. (England) was found to have replacement bulbs for the Dynohub generator. Reflectalite said, "Dynohubs are not 3W, they are more like 1.5W to 2.0W." This corroborates the passage from The Story of the Raleigh Cycle, which says the Dynohub was increased to 2 watts in 1946. The bulbs Reflectalite Ltd. has available (as of December, 2006) for the Dynohub are: GH107 for the headlight and GV601 for the tail light. This gives a brighter tail light than the original, and using the GH107 (halogen) for the headlight gives a whiter light and makes the best use of the limited power available. Further, he stated, "Note that GH107 is 5V 1.5W, but it works okay and has been well tested."

Head lamp bulb: "GH107", halogen, Screw-cap, 5V, 1.5W (0.3A), $6.40 each.
Tail lamp bulb: "GV601", incandescent, Screw-cap, 6V, 0.1A, 0.6W, $1.28 each.
Shipping (airmail) $3.20 per small package to USA.
They accept Paypal. See their website for details.

Summary Notes on Dynohub Head Lamp Bulbs:

All testing was performed at night on a dark country road
Since testing was done on a dark country road, the results will be much worse on roads with street lamps and traffic
None of the head lamp bulbs tested were capable of producing a sufficient amount of light so as to illuminate the road in any real useful way
Of the head lamp bulbs tested, the Type 40 lamp (6.3V, 0.25A, 1.5W, screw base) seemed to produce the most light on the road when moving at about 10 mph, but the light looked yellow and anemic
The GH107 lamp (5V, 1.5W, 0.3A, halogen, screw base) may produce a slightly more white light than the Type 40 bulb, so I will use the GH107 in the Dynohub head lamp
I conclude that the Dynohub head lamp was never meant to provide a useful amount of light for the cyclist, but merely provided a way for other cyclists and motorists to see the rider with the Dynohub generator
---
Parts Ordered for 1950 Raleigh 3-Speed
04-dec-2006:
Rear Dynohub light assembly ($25 CDN - BS)
Bulb for rear Dynohub light assembly 6V 0.1A ($1.50 CDN - BS)
Schraeder metal dust caps (2) (valve stem caps) ($0.50 CDN each - BS). The cap has a groove in the top, which is a key to remove the Schraeder style (spring loaded) core from the valve. People used to remove the core if they had problems with it. The problems arose from the fact that the dust cap would get lost and then dirt could foul the spring action of the valve thus creating a slow leak. Cyclists of yore would also patch the tubes more often than replacing them. Now-a-days people just buy a new tube. According to a bicycle shop in Toronto, the tubes with the metal Schraeder valves and nuts have not been available for years. Note that Presta style valves have a metal stem and lock nut that look very similar to the old metal Schraeder valves. Tubes with the Presta valves can readily be substituted for the new style Schraeder valves if esthetics is the main concern.
07-dec-2006:
Rear Fender Reflector ($15 - BHB). Fairylites - British Made. Good condition, but quite yellow from age. Was not able to rub out the yellow cast on the housing (escutcheon).
Fibrax Type SH144 Premium Rod Brake Shoes (2 pair @ $15/pair - BHB). These have angled studs to fit the rod-operated "roller-lever" brakes used on classic 28" wheel English roadsters. Premium, English made brake shoes, curved to match the rim's shape. 59 mm long. The Fibrax SH144 shoes turned out to be too wide for the front wheel of the 1950 Raleigh roadster. They came in contact with the metal valve stem nut and sometimes hit the spokes too. In retrospect, I should have ordered the Fibrax Type SH70 shoes because when I removed the original shoes, I saw they were stamped "Fibrax 70" and measured 50 mm long and 10 mm wide. The newer Fibrax SH70 shoes are 50 mm long and do not look as wide as the Fibrax SH144 style shoes.
Brooks Maintenance Care Kit ($16 - BHB). Includes Proofide, an application rag and leather saddle tension adjustment spanner
11-dec-2006:
Tires (2) (28" x 1 ½" (635 mm) (ISO 635) Kenda (Taiwan) ($8.99 each - PABS).
Tubes (2) (28" x 1 ½") ($4.99 each - PABSS) with modern Schraeder valves)
Bell, chrome, "ding-dong", revolving dome style. ($9.99 - TBS)
The tires are marketed through Pyramid but manufactured by Kenda in Taiwan. They are labeled with maximum pressure of 50 p.s.i. The tubes are also marked through Pyramid and have Schrader valves.
12-dec-2006:
Kickstand. Manufacturer: Tranz-X / Part Number: K12104 / Manufacturer Part Number: CD-99H Black. Adjustable, black kickstand that would fit on the left side of the bike. ($25 - TBS - special order). Discovered (20-dec-2006) that PABS stocks the same kickstand for $19. Oh well.
15-dec-2006:
17-dec-2006:
Fibrax Type SH70 brake shoes. 50 mm long. Two pair. When I removed the original shoes to replace them with the new Fibrax Type SH144 shoes, which I purchased on December 7, 2006, I noticed the old shoes were stamped "FIBRAX 70." Harris Cyclery sells new Fibrax SH70 shoes. Fibrax SH70 Rod Brake Shoe (PAIR) (BRK63) $9.95 Pair. Fibrax Replacement Pads for Rod Brakes. These have angled studs to fit the rod-operated "roller-lever" brakes used on classic 28 inch wheel English roadsters, and similar bikes. English made brake shoes. 50 mm long ($19.90 - HC). See notes below for more detail about the SH70 shoes.
Phil Woods Grease ($6.95 - HC)
Head lamp: 6V 0.4A (2.4W) (screw base) (2 each) ($4.25 - HC)
Tail lamp: 6V 0.1A (0.6W) (screw base) (2 each) ($4.25 - HC)
Notes:

Phil Woods Grease can not be used at the foot pedal grease zerk because there is no easy way to inject the grease into it. The hub and pedal drive unit need to be disassembled and the old grease removed. Over packing the hub and drive unit with grease will make the seals blow out. Phil Woods Tenacious Oil should be used on the chain.
The head lamp value of 6V 0.4A (2.4W) (screw base) is generally accepted as "correct" for 6 volt 3 watt Dynohubs, but does not produce much light at all on my particular bicycle. The light can barely be seen by a pedestrian walking along a dark country road with no traffic, and does not provide enough light for the cyclist to actually see the road in front of them.
The Fibrax SH70 brake shoes could not be used without adding a spacer so that they were farther inboard to make 100% contact with the wheel rim. The only hardware the Type SH70 shoes came with was a flat washer and a nut. I previously purchased 2 sets of Fibrax SH144 shoes (BHB - Oregon) each of which included a nut, a lock washer, a flat washer and a metal spacer. I used the hardware from the SH144 brake shoes on the SH70 brake shoes to make a perfect fit on the front wheel.
The previously purchased Fibrax SH144 brake shoes (BHB - Oregon) did not fit the front wheel correctly because they came in contact with the valve stem nut and the spokes. But they worked perfectly on the rear wheel. So I decided to use the Fibrax SH70 brake shoes on the front wheel (with the mounting hardware from the SH144 shoes) and the Fibrax SH144 shoes on the rear wheel.
19-dec-2006:
Reflector, rear fender (VC- $15). White housing (escutcheon), with no yellowing due to age. Text on the reflector: "SEALED FAIRYLITES REFLEX (1·5) BS 2515 LIC. 2628 BRITISH MADE." Note that the original 1950 reflector would have been in a black, rubberized housing (escutcheon).
23-dec-2006:
I substituted the Schraeder valve tubes (purchased 11-dec-2006) for 27" x 1" (700c x 18-23) tubes with Presta valves. This was done mainly for esthetic reasons because the Presta valves look more like the old metal Schraeder valves, which are no longer available. The Presta valves also have the lock nut. The nut is to prevent the valve from going down into the rim should the tire pressure become low and need inflating. I made the 1-for-1 tube swap at MCS. Thanks, Craig! Since the Presta valve will be a smaller diameter than the current Schraeder valves, he also me two new nuts to use on the inside of the wheel to prevent the valve from moving around too much. So each Presta valve tube will have two nuts, one on the outside of the rim and one on the inside.
Rubber wheel "tape" 26 x 20 ($0.50 each, 1 per wheel) ($1.00 - MCS)
24-jan-2007:
Jon Sharratt (ABCE / All British Cycling Event) supplied these parts:
NOS Black Midland "Roadster Model" Presstube rear luggage rack $40
Small Sturmey-Archer tail light with lens $15
Midland bag support $10
freight $5
08-feb-2007:
Wife got me the following item for my birthday:
07-mar-2007:
Peter Paine (England) supplied these parts:
Medium sized Sturmey-Archer tail light lens £2.00 ($3.88)
Rear fender reflector in black, rubberized housing (escutcheon) £5.00 ($9.70)
freight £2.00 ($3.88)
17-aug-2016:
Had a blowout on the rear tire while riding the Lehigh Valley Trail somewhere between Chambrelain Road and Quaker Meetinghouse Road. Started walking home, but got hold of my sister who met me at the Bloomfield Road trail head in her 1998 Jeep Wrangler.
18-aug-2016:
Dropped bike at Mendon Cyclesmith in Ionia. Provided new tires and tubes, which I purchased about 10 years earlier.
22-aug-2016:
Picked up bike at Mendon Cyclesmith in Ionia. The tubes I provided were a bit narrow, so he used slightly wider ones. Both sets (the ones I provided and the ones he used) had Presta valves. Not sure why I bought them 10 years ago. He said it was laborious. Spent 45 minutes on the front, and 1.5 hours on the rear with the R&R of the full chain guard. The brakes can't be just pried apart, and they didn't want to chip tha paint, so it took a little extra time. The bill came to $50.
Rolling Total:
$355.62 in parts as of 22-aug-2016
---
Still Looking for these Parts for 1950 the Raleigh DL-1
Inner tubes (28" x 1½") with metal stem Schraeder valves
Period correct kickstand
Saddle bag. Search on: Brooks Tool Roll, Holdall, Saddle Bag. The Brooks "Millbrook" sells from $78 (Wallingford Bicycle Parts - Louisiana) to $89 (Harris Cyclery - Massachusetts) and represents the style and size I am looking for. Brooks makes a larger bag, the "Glenbrook", which is also nice looking for a vintage touring bicycle. Wallingford Bicycle sells the Glenbrook for $115 but was out of stock when this article was written (27-dec-2006).
Here is a price comparison for the Brooks "Millbrook" carry-all saddle bag. Using the three examples shown here, I would use "Wallingford Bicycle", unless the "Old Bicycle Showroom" had something that was simply unavailable in the USA, such as inner tubes with metal stem Schraeder valves, etc. Also, freight will be higher from England when compared to US ground rates.

Brooks Millbrook - Harris Cyclery (USA): $89.95 USD + freight
Brooks Millbrook - The Old Bicycle Showroom (UK): £40.00 ($78.14 USD) + freight. As of 26-dec-2006, 1.00 GBP = 1.95357 USD
Brooks Millbrook - Wallingford Bicycle (USA): $78 USD + freight
---
Photos from June 17, 2007
The next three photos show the 1950 Raleigh Roadster ("Sir Walter") with a few new period appointments. Notice the NOS black Midland (England) "Roadster Model" presstube rear luggage rack, the reconditioned Brooks leather saddle, handlebar bell, saddle bag, kickstand, period reflector on the rear mud guard, and functioning Sturmey-Archer Dynohub lamps at the front and rear.
---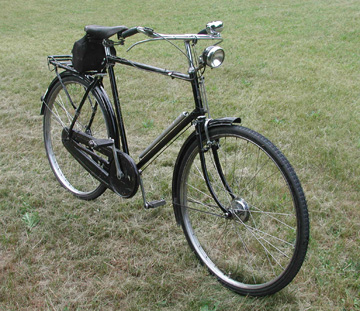 Photo 9. 1950 Raleigh 3-Speed English Roadster - refurbished condition - June 17, 2007
A "Tourist Model 2" a.k.a. "DL-1"
24" frame with 28" wheels
Camera: Nikon Coolpix 990
---
Photo 10. Note the NOS black Midland "Roadster Model" presstube rear luggage rack
---
Photo 11. The rear fender reflector (in black, rubberized housing) was sourced in England and shipped to New York
---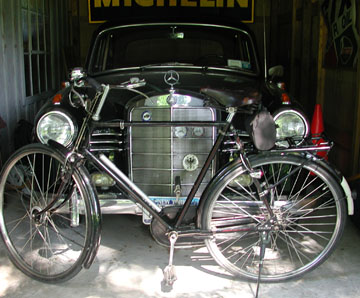 Photo 12. Two of my favorite summer rides!
1957 Mercedes-Benz Type 190 sedan – in the stable since June 17, 1989 (sold June 24, 2016)
Camera: Nikon Coolpix 990 / July 9, 2009
---
Update: September 20, 2011 – Finally made it to Via Bicycle in Philadelphia. Spoke briefly with Curtis Anthony, who seemed to be running the place, but they were so busy there was little time to hobnob. Here is a photo of the exterior.
Photo 13. Via Bicycle Sale and Service / 606 South 9th Street / Philadelphia 19147
Camera: LG Rumor Touch - Sprint cell phone / September 20, 2011 / 2:02 p.m.
---
Photo 14. The Mendon Cyclesmith (Mendon, NY)
Camera: LG Rumor Touch - Sprint cell phone / October 21, 2011 / 9:45 a.m.
---
Photo 15. Lehigh Valley trail / Mendon, NY
Camera: LG Sprint cell phone / Saturday June 2, 2012 / 4:09 p.m.
---
Photo 16. 1950 Raleigh DL1 roadster on the Lehigh Valley Trail / Victor, NY
Camera: LG Rumor Reflex cell phone / Monday October 20, 2014 / 9:41 a.m. / 49° F
Had the day off from work, so rode to the Fishers Post Office (3.2 miles return). Note the white flowers in bloom!
---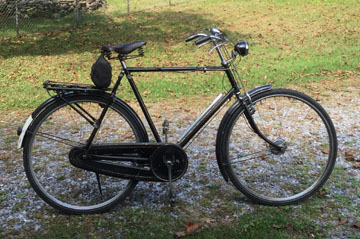 Photo 17. 1950 Raleigh DL1 roadster at home
Camera: iPhone 6 / Wednesday October 7, 2015 / 12:20 p.m. / 67° F
Took a leisurely lunch-hour ride on the Lehigh Valley Trail over to W. Bloomfield Road (county road 66)
---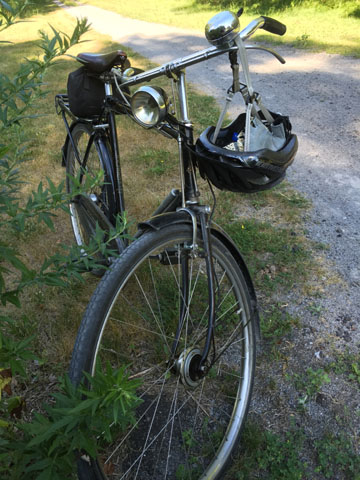 Photo 18. 1950 Raleigh DL1 roadster on Lehigh Valley Trail at Chamberlain Road
Camera: iPhone 6 / Saturday July 23, 2016 / 5:33 p.m. / 87° F
---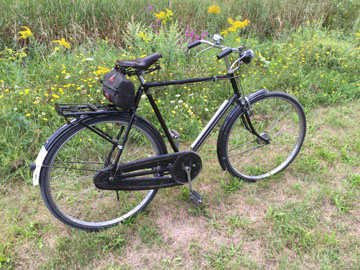 Photo 19. 1950 Raleigh DL1 roadster on Lehigh Valley Trail near Clover Street
Camera: iPhone 6 / September 1, 2016
Flowers: Purple Loosestrife (Lythrum salicaria) – an invasive weed. Also shown: Goldenrod.
Photo 20. 1950 Raleigh DL1 roadster on Lehigh Valley Trail near Clover Street
Camera: iPhone 6 / September 1, 2016
---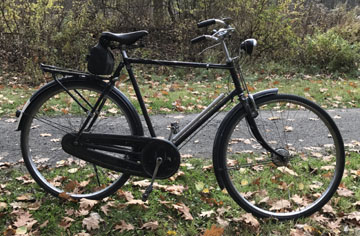 Photo 21. 1950 Raleigh DL1 roadster on Lehigh Valley Trail near Quaker Meeting House Road
Camera: iPhone 7 (first photo with the new phone) / November 8, 2016
---
Honorable Mention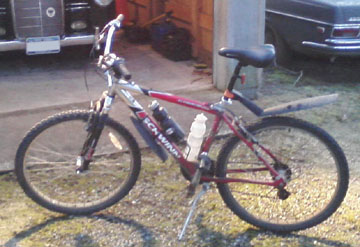 Photo 22. Definitely not an English Roadster
Schwinn, aluminum frame, 16-speed, off-road hybrid
Camera: LG Rumor Touch - Sprint cell phone / March 9, 2012 / 07:28 a.m.
This Schwinn 16-speed, off-road (hybrid) has been fairly reliable with the exception of a few broken spokes, and (more seriously) a broken frame – where the seat post slides into the frame. On the detail photo, see the aluminum weld by Hansen Metalworks of Farmington, NY. They also lengthened the seat post to avoid having the same problem again. This was a Walmart special around 2004, and cost something like $169. The plastic mud guards, and water bottles were after-market accessories.

October 24, 2013: Due to the onset of an almost constant slipping of the gears, the Mendon Cyclesmith replaced the following on the Schwinn. Total came to $132.84.


Sprocket (rear cassette / a.k.a. gears)
Chain (had stretched, causing significant gear wear)
Crankset (front gears and crank arms [where pedals attach])
Pedal (original left pedal would not come off old crankset)
Spokes (two on rear wheel)
Tube (rear)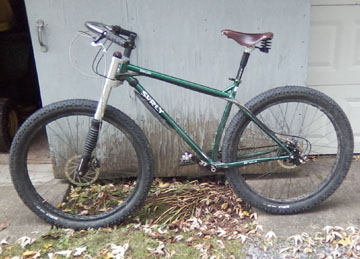 Photo 23. Loaner: Surly Krampus "lefty" with fat tires and Brooks leather saddle
Camera: LG Rumor Reflex - Sprint cell phone / October 24, 2013 / 4:56 p.m.
October 24, 2013: Craig (Mendon Cyclesmith) loaned me a Surly Krampus "lefty" while my Schwinn off-road hybrid was being repaired that afternoon. The Krampus model uses 29" wheels and 3" tires. The term "lefty" comes from the front fork design (see enlarged photo). This bike was fitted with a narrow Brooks leather saddle. With the slightly under-inflated fat tires, the Krampus seemed a bit unwieldy out on the Lehigh Valley Trail (a flat, gravel path), and the front shock absorption was surprisingly cushy. Only had time to make a single, four-mile round trip from the shop to my house and back again. He had a shipment of brand new (some still in the box) Surly bikes at the shop – priced around $1,600. Another popular Surly model is the Pugsley, which uses 26" wheels and 4" or 5" tires.
Photo 24. June 20, 2014: Broke the Schwinn freewheel shaft (a.k.a. rear axle pass-through bolt).
Ordered a new one at the Mendon Cyclesmith, and installed it June 26, 2014. Cost: $15.
Photo 25. August 18, 2015: Detail of the aluminum weld by Hansen Metalworks of Farmington, NY in March 2012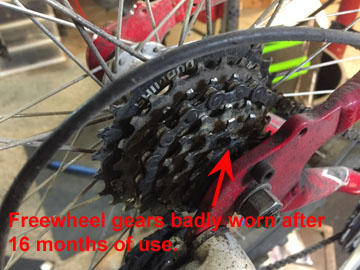 Photo 26. October 22, 2015. Certain teeth of the Shimano freewheel were badly worn after only 16 months of regular use.
Freewheels cost about $20, so Craig at Mendon Cyclesmith (new location in Ionia, NY) ordered a new one. The new Shimano freewheel was installed October 29, 2015 at Mendon Cyclesmith.

30-oct-2015: Had a grinding in the gears, so adjusted the barrel adjustment at the rear derailleur to no avail. Ended up getting a new chain at Mendon Cyclesmith ($20 installed). Problem solved.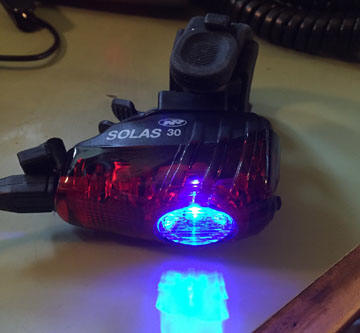 Photo 27. "Solas 30" rear light (30 lumens). USB-chargable.
The Solas 30 illuminates red when charging, and turns blue when fully charged (shown here). Purchased October 22, 2015 for $30 at Mendon Cyclesmith.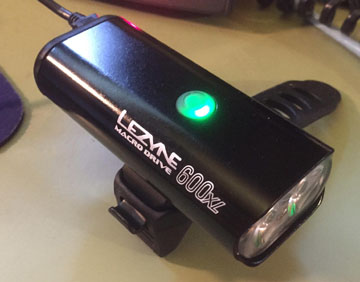 Photo 28. Lezyne 600 XL Macro Drive headlamp. 600 lumens. Purchased October 29, 2015 for $52 at Mendon Cyclesmith.
Photo: October 29, 2015 / iPhone6
03-feb-2016: Rear brakes were dragging. Then noticed a wheel wobble. Another broken spoke. Ended up getting a new spoke at Mendon Cyclesmith ($10 installed) on 04-feb-2016. Problem solved, but the price to replace a spoke doubled since the last time.

01-jun-2017: Rear tire would not hold air. Got new tires and tubes. Continental tires were $35 each. Installed while I waited at Mendon Cyclesmith ($101.52)
Photo 29. New Continental "TravelCONTACT" tires (26")
Photo 30. New Continental "TravelCONTACT" tires (26")
---
"An early lugged, steel-framed road bike made by the Trek Bicycle Corporation in Waterloo, Wisconsin"
This Trek bicycle was purchased brand-new on Friday, March 27, 1981 from the Park Avenue Bike Shop (211 Park Ave / Rochester, NY) for $365 plus $25.55 tax, which was (and is) a hefty sum for a bike. Adjusted for inflation, it comes out to about $1,018 in 2015. In October 2015, it was still 100% original, and had been kept in dry, heated storage for about 25 years. The last time it saw regular use was about 1989. It was brought out of storage for these photos (iPhone 6) on October 6, 2015. The sales receipt states: Serial Number M1B8C49, which seems incorrect – compared to the photos. It also states: "24½" Grey Trek / Model 412 / toe clips & straps." It was purchased with my first Kodak bonus, which would have been received about a week earlier.
Photos / October 6, 2015 (iPhone 6) / Flat tires, disintegrating Dia-Compe gum brake lever hoods, original cloth handlebar tape, Trek head badge, and model designation sticker. Notice what it does not have: mud guards, kick-stand, luggage racks, etc. It was a functional, durable, light-weight, bare-bones road bike.

When replacing the brake lever hoods, remember Dia-Compe was OEM to this bike. Everything from the brake levers, to the hoods, to the calipers, right down to the pads are stamped "DIA-COMPE." In 2015, Dia-Compe sold gum-colored, replacement lever hoods for about $10.00 a pair.

After sitting in the basement for 25 years, the tires were pumped up, which held air, but the sidewalls were cracked. Cycle Cross (CX) tires could be fitted – provided enough brake clearance. CX tires would make it easier to ride on the Lehigh Valley Trail than the narrow and bald (by design) tires that came with it in 1982.

According to the Vintage-Trek website the Ishiwata 022 steel frames were less expensive than Reynolds or Columbus-tubed frames, but the steel quality was equal to the others. They are often described as "best value."

Trek (Ishiwata model 022)
Serial Number M4B8C49

Deciphering the Serial Number
M = model 412 or 414
4 = 24" frame
B = February
8 = unclear meaning. Most of the 412 and 414 frames were made in 1980 and 1981.
C49 = see Vintage-Trek website for explanation

Skip, of the Vintage-Trek website said, "The leading M means the bike is a Trek model 412 or 414. The frames are the same for 412 and 414 bikes, only the component groups are different. The unclear part is the date of these 412/4 frames. The fourth character does not have they typical year meaning. The vast majority of these were made in 1980 and 81. None were made in '78.

The specs for these bikes are in the 1980 Trek catalog.
Photos / October 6, 2015 (iPhone 6) / Trek model 412 or 414 / Serial Number M4B8C49 – as found on the underside of the bottom bracket.
Photos / October 6, 2015 (iPhone 6) / Original Avocet seat, and Zefal "hp" air pump
Photos / October 6, 2015 (iPhone 6) / Other features included 27" Rigida (France) wheels, Presta valves, and Avocet toe clips. The bike was all original right down to where the rubber meets the road. The tires still held air, but the sidewalls were cracked. Always a casual-use fitness tool, decisions were made whether to clean and refurbish, and press it back into service, or just place it back into storage.

More To Come...
---
References for English Roadsters and More
Bicycle Specialties / Mike Barry / Toronto, Ontario
Bisbee Bicycle Brothel / Arizona
Blue Heron Bikes / Louie or Sue / 541-343-2488 / Oregon
Classic Rendezvous / links to other references
Harris Cyclery / brake shoes, kickstands, tires, tubes, etc.
1353 Washington Street
West Newton, Massachusetts 02465
617-244-1040
Mendon Cycle Smith / Craig Smith (owner) excellent service ++ / 585-624-2120 / Ionia, New York
My Ten Speeds / Canadian collector and cyclesmith (Randy) / Lots of information and photos
North Road Bicycle / Pashley agent / Gilbert (owner) helpful / North Carolina
Brooks Maintenance Care Kit / Proofide, saddle adjustment spanner, application rag
Pedaling History - Burgwardt Bicycle Museum / Orchard Park, NY
Reflectalite / replacement bulbs for Dynohub lights / England
Rivendell Bicycles / California / Has nice rear rack, etc. ++ (search the site)
Sellwood Cycle Repair / vintage bits, posters, etc. / Portland, Oregon
Sheldon Brown (Harris Cyclery) / Raleigh roadster technical information
Tools (Harris Cyclery) / Phil Woods Tenacious Oil, Phil Woods Grease, etc.
The Sturmey-Archer Story / search on "ISBN 0950743127"
The Old Bicycle Company Showroom / odd bits, saddle bags, etc. / England
Towner's Bike Shop / 271-4553 / Lambert (owner) / Peter (mechanic)
Two Legged Kickstands / links to other shops
Via Bicycle / Philadelphia, Pennsylvania / specializes in selling and servicing older bikes ++
H Lloyd Cycles / England
Larz Anderson Museum's Annual Bike Show (investigate) / 617-522-6547 / Newton, Massachusetts
Trophy Bicycle Rally (investigate) / Philadelphia
Wallingford Bicycle / Brooks saddles, bags, and accessories at best prices / New Orleans
The Grundig Cup / Grundig radios bicycle races? A winning combination!
British Fasteners / Whitworth tools / contact: Jon / 315-946-9400 / sales@britishfasteners.com / Lyons, New York
Rear luggage rack references: Needs to be large enough for the 24" Raleigh frame. See: Headland "Rambler" Expedition Rear Rack. $24.95 from various local sources. Also: Delta Universal Mega Rack ($28 - www.rei.com). Also see: Blackburn EX-1 Expedition Rear Rack ($45.00 - www.rei.com).
Event: ABCE (All British Cycling Event) / September 14-16, 2007 / New Brighton, Minnesota
Event: Lake Pepin 3-speed Tour / Red Wing, Minnesota / held annually
Vintage Japanese Bicycles (how Japan adopted the British standard)
Vintage Trek website / Information about early Trek production and serial numbers
Adeline Adeline / brass bells, non-standard helmets, bags, racks, etc. / NYC
---
Contemporary Roadster Bicycle Manufacturers
---
Community / Discussion / Photos
---

c o n t a c t / h o m e
---
English Roadster Bicycles and More
Established: December 2, 2006
Last Update: June 01, 2017
© Black Sparrow Photography / Jeffrey P. Miller (N2AWA)
---