Mercedes-Benz Ponton
Rear Window Shade
---
---
These photos came from German Ebay (www.ebay.de) Artikelnummer: 2488807254

For more information, contact:
Hans Rastede / hans8612@aol.com / Littleton, Colorado.

This is an original after-market accessory made by Gradulux. The seller stated that he wanted to reproduce the item if enough Ponton owners are interested.

I translated the text of the ebay.de auction and was able to gather the following information. Some of this text may not be 100% accurate. See the auction number above and read the original German text and let me know if there are corrections. The window shade is installed without drilling any holes in the vehicle. The carrier borders are pushed under those above it with a rubber lip lying down in the internal area of the car, the individual louvers then are clipped and finished. The louvers can then be adjusted synchronously by hand into the desired position. The carrier rail and the individually fastened louvers only fit the Ponton body and are not suitable not for other vehicles. The installation time is approximately 10 - 15 minutes.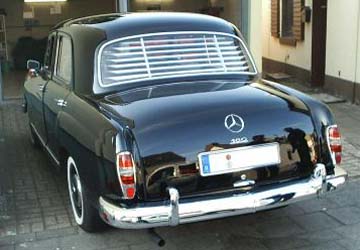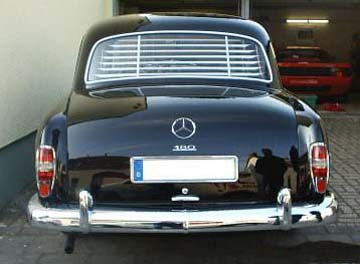 ---
Created September 22, 2004
© www.mbzponton.org
---
Return to the Ponton Workshop page
---