Mercedes-Benz Ponton Generator Restoration
Eric Schusterman / eos815@gmail.com / Bend, Oregon
1960 Type 190Db Ponton sedan
---
---
Narrative

Recently, I was having charging issues with my 1960 Mercedes-Benz Ponton sedan — the generator light was not turning off while driving. After swapping out a voltage regulator, it was determined that the generator itself was the problem. This issue persisted for a while, and unfortunately, ruined the big diesel battery. So I was determined to get the generator fixed properly and get the charging system back in shape.
Through a bit of research, I found a repair facility (C.A.E. Inc.) that had been rebuilding generators, alternators, and starters for 50 years in the Los Angeles area. They are family owned and operated by Bob Antounian and his father. Bob was very patient and helpful both on the phone and when I visited the shop. I pulled the generator and voltage regulator from the 1960 Mercedes-Benz Type 190Db Ponton sedan myself. Bob said to bring both parts into the shop so they could determine if the regulator was still working.
Days of Yore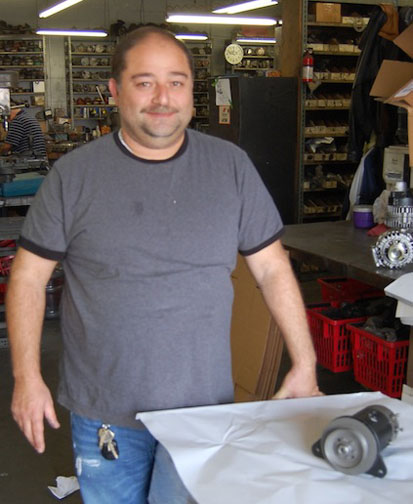 Bob Antounian of C.A.E., Inc.
They have a solid-state upgrade for the regulator that would provide more consistent performance while preserving the exterior of the unit for originality. Bob gave me a ballpark estimate of $150 depending on what work was needed. As it turned out, the generator had an almost brand new armature, but the field windings were bad. They re-wound the field and replaced all the bearings and brushes. They also painted the unit. It was pretty much a full restoration.
The Workbench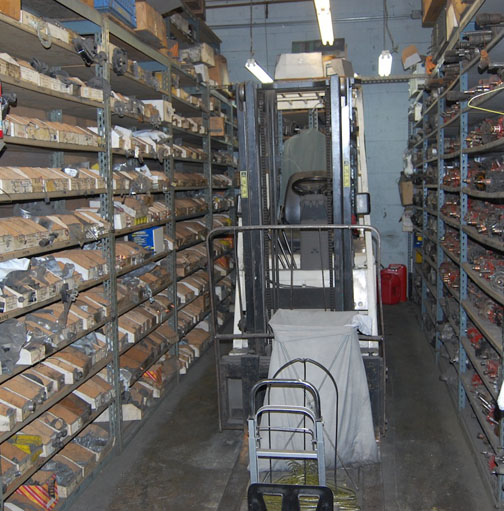 Spare Parts
Finished Product - As Good As New Again!
The Voltage Regulator Installed in the Ponton
The Restored Generator in the 1960 190Db Ponton Sedan
I fully recommend C.A.E. Inc. to anyone who is near L.A. and needs generator or starter work performed. Their turn-around time was less than three days. They are honest, reasonable, and do exceptional work. They also allowed me to walk around snapping photographs. I reinstalled the generator and the voltage regulator without too much difficulty.

A Couple of Tips

Buy new mounting bushings and washers

Attach the wires to the generator before installing

Attach the wires to the voltage regulator before installing

Verify the generator belt adjustment block is facing down toward the generator (not up as shown in the photos, I corrected it afterward)

Take care of your battery; especially on diesels because they are large and expensive
---
Created: December 29, 2011 / Jeff Miller
© www.mbzponton.org
---
Return to the Ponton Workshop page
---