1957 Mercedes-Benz Type 220S Ponton sedan
owner: Omer Komili / omer.komili@gmail.com / Santa Barbara, California
---
---
Greetings to all Ponton owners,

My name is Omer Komili, and I live in Santa Barbara, California. This Mercedes-Benz Ponton sedan was owned by my father in Turkey. He was the original owner, and I also learned how to drive in it. The black and white photo was taken in 1962. I am shown sitting in the rear seat, looking out the window, and my dad is standing next to the car. I had the car shipped to California in 1996. Note the Webasto sliding sunroof. In addition, the front license plate is the original one from Turkey. The rear California vanity tag matches it.

Kind regards,

Omer Komili
Santa Barbara, California
April 23, 2017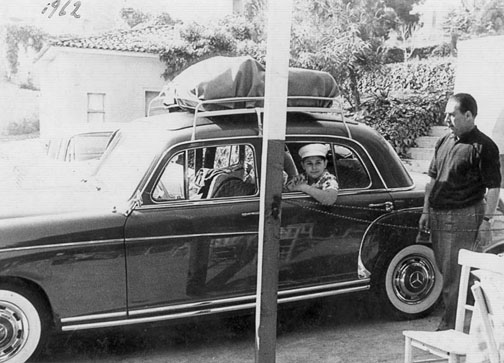 The Ponton in 1962. That's me in the back seat - with my dad looking on.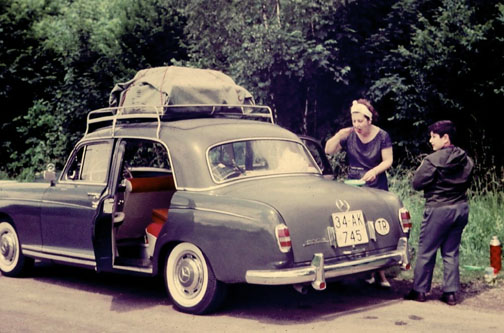 June 1963. Mom and I are having lunch in a roadside resting place in Yugoslavia, on our way to Paris from Istanbul.
Scanned from a slide, the color is not that great.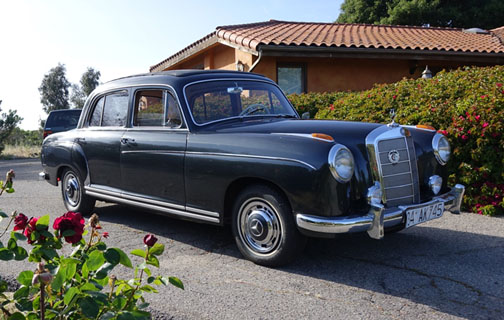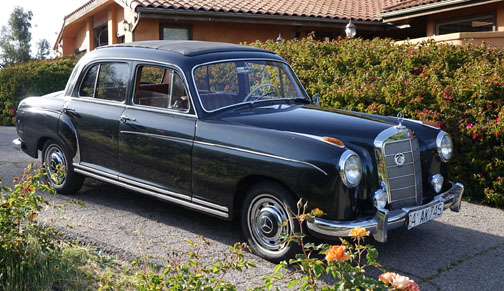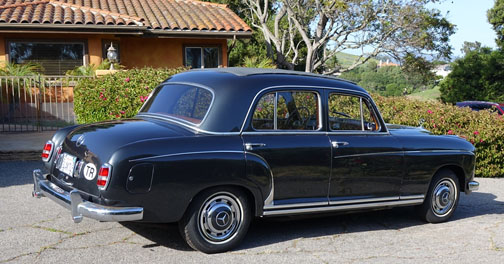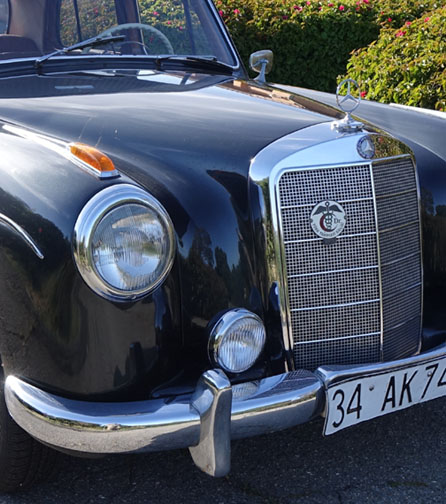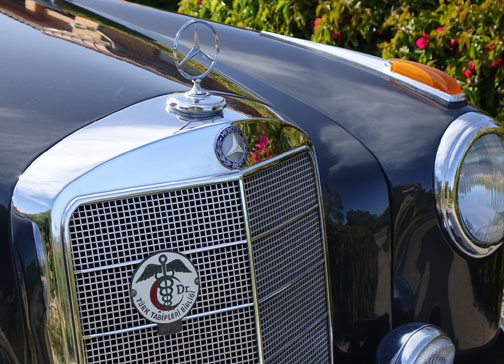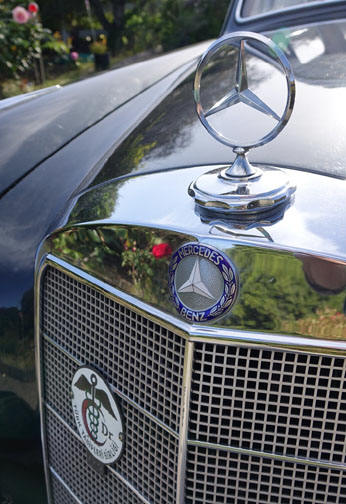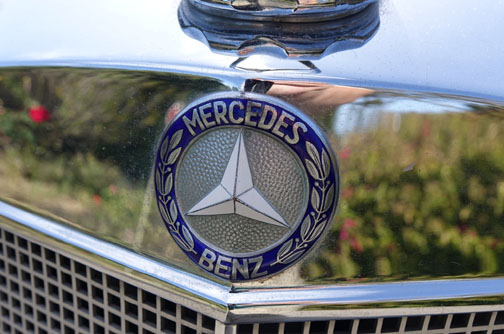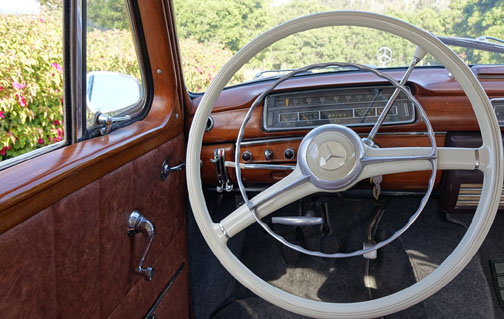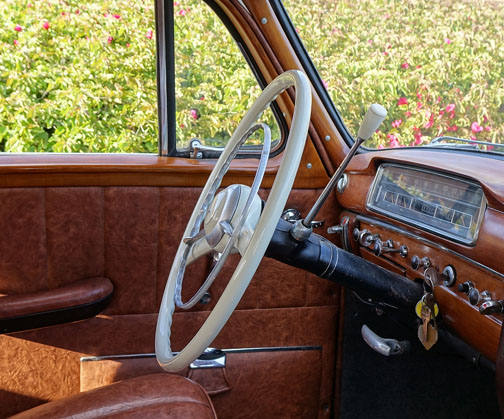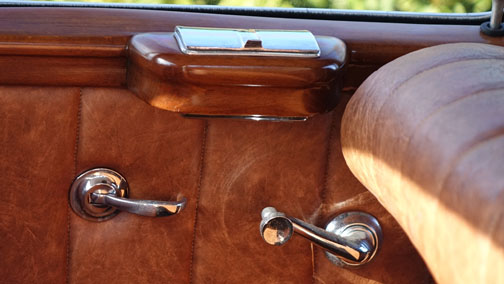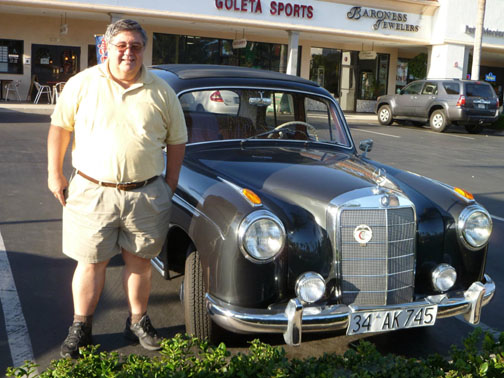 Me with the original, Turkish license plate.
Matching California vanity plate in the rear.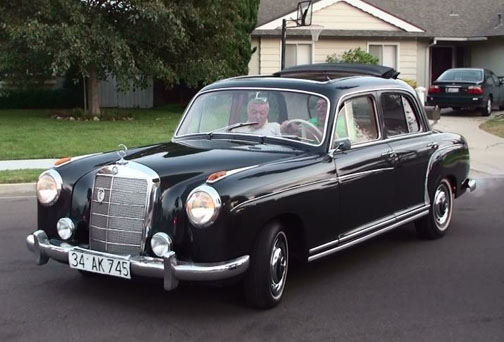 Note the Webasto sliding sunroof.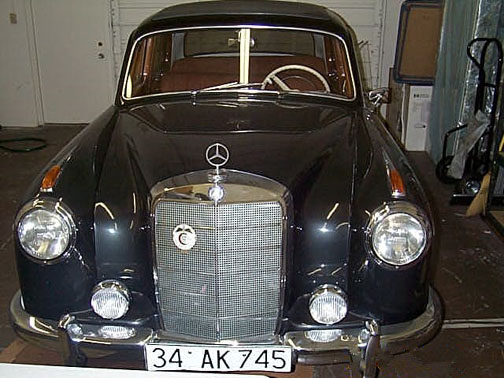 My dad was the original owner of this 1957 Mercedes-Benz 220S Ponton sedan.
---
Created: April 23, 2017 / Jeff Miller
Last Update: April 24, 2017
© www.mbzponton.org
---
Return to the Main Photo Gallery
Return to the 220S Photo Gallery
---